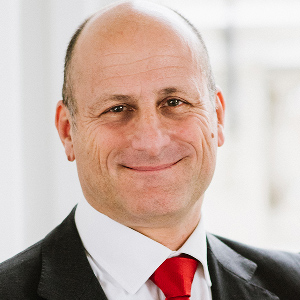 Ambrogio Novelli
Italian member of the network
Studio Legale Novelli
Network coordinator:
Hello Mr. Novelli,
You represent Italy in our Law & Numbers network of tax lawyers.
We would like to get to know you a little better. If you agree, we will ask you some questions.
Ambrogio Novelli :
Yes, with great pleasure.
Network coordinator:
What was your background that led you to the profession of tax lawyer?
Ambrogio Novelli :
Before obtaining my University Degree in Law, I also gained a university Degree in Economics and Commerce, both titles from the University of Genoa. I am a member of the Genoa Bar Association, and I am also qualified to practice as a Chartered Accountant with accreditation as a Certified Public Accountant.
After my studies, I worked as a Chartered Accountant. Then I dedicated myself more to the legal profession, as a Senior Lawyer Associate, in the International Corporate and Tax Department of the "Baker e McKenzie" Law Firm in Milan. I worked there for two years (1992-1994) before founding my Law Firm, "Studio Legale Novelli" in Genoa in 1996.
Network coordinator:
What are your areas of expertise? How are your teams constituted? Are you a tax law firm or a multidisciplinary firm?
Ambrogio Novelli :
My Law Firm is multidisciplinary, but always with a specific focus on tax, corporate and M&A law. My team also deals with civil law, commercial law, contracts, bankruptcy and insolvency proceedings, real estate law, litigation and arbitration. It is organized into four different teams, which I coordinate. I also manage corporate, personal and international taxation, and I handle the tax litigation department.
Network coordinator:
What aspects of the profession do you like most and least?
Ambrogio Novelli :
Although it may sound strange, I love my job, which I do with passion, care and dedication to meet the needs of my clients, even those they are not aware.
Network coordinator:
Do you have any additional activities outside the profession of tax lawyer (teaching, membership in organizations,)?
Ambrogio Novelli
During my professional career, I have published several articles in specialized publications related to specific tax law issues, such as the tax regulation of groups of companies.
Network coordinator:
How do you organize your work during Covid period?
Ambrogio Novelli
To cope with all the work-related inconveniences resulting from the Covid pandemic, I have strengthened the technological tools of my Law Firm by purchasing more powerful laptops. In addition, I increased the capacity of my internal network system to allow my team to work from home safely but efficiently.
Finally, I purchased subscriptions from major platforms to conduct online business meetings.
Network coordinator:
What was the most interesting case in your career (in general terms)?
Ambrogio Novelli
This is an excellent question! After a career of 30 years, answering your question is difficult! I can consider that the most interesting files I have deal with are those that had required the application of the best skills, a great commitment and also a good amount of audacity and creativity!
Network coordinator:
What are your working languages? How did you learn these languages?
Ambrogio Novelli
The foreign languages I usually work with are French and English, which I learned during my primary school studies. I also speak Portuguese, and my Law Firm can provide legal assistance in Spanish.
Network coordinator:
With which countries do you interact most within the network and outside?
Ambrogio Novelli
My Law firm has productive exchanges with all the representatives of all the countries in our professional network.
Network coordinator:
What do you do with your free time outside of international tax? How do you manage your work-life balance?
Ambrogio Novelli
I take advantage of my spare time to do beautiful walks in nature and enrich my knowledge with interesting readings. Of course, it is not always easy to manage the balance between my professional life and my private life; however, I always try to optimize the time to be able to spend good quality time with my family. I have to thank my wife Elsa, who plays a key role in our family life.
Network coordinator:
How did you hear about Law & Numbers? What do you think of our network?
Ambrogio Novelli
I learned about it through an Associate in the same network, and I was immediately impressed by the excellent human depth of the members and the great balance of each of them.
Beyond that, I find our network a handy tool to get in touch with a legal culture and professional realities different from my own. The request for professional exchange from colleagues in the network allows me to put my professional experience at the service of international clients that the network itself brings to me.
Network coordinator:
To conclude, could you tell us about a tax incentive for individuals and companies in your country?
Ambrogio Novelli
I can tell you that the 2021 Budget Law introduced an incentive for reorganizations, in case of mergers, de-mergers, contributions in kind, resolved during the period from 1 January 2021 to 31 December 2021.
In this case, the receiving company is allowed to convert the deferred tax assets, also not accrued in the Financial Statements, referred to the net operating losses (NOLs) and notional interest deduction (NID) in a tax credit. Specific conditions are to be met to profit from such conversions.