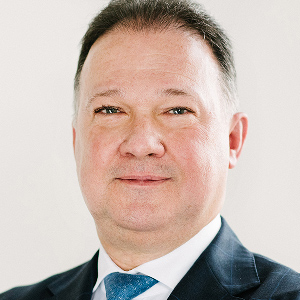 Bernard Felten
Luxembourg member of the network
Felten & Associés
Network coordinator :
Hello Bernard
You represent Luxembourg in our Law & Numbers network of tax lawyers.
We would like to get to know you a little better. If you agree, we will ask you some questions.
Bernard Felten :
My pleasure !
Network coordinator :
What was your background that led you to the profession of tax lawyer?
Bernard Felten :
After studying law in Belgium, specializing in European law and taking a few lessons in economics, I started working in the Grand Duchy of Luxembourg as a in-house lawyer in the legal department of a Swiss private bank, which was also active at the time as a corporate service provider. Very quickly, I realised that taxation was key and decided to attend evening classes in Luxembourg for two years on direct and indirect taxation. After 3 years of experience in the banking sector, I decided to join the Luxembourg Bar and to fly on my own. Since the establishment of the firm in 1992, taxation has never left me and remains an important part of my professional life
Network coordinator :
What are your areas of expertise? How are your teams constituted? Are you a tax law firm or a multidisciplinary firm?
Bernard Felten :
FELTEN & Associés is a multidisciplinary firm that develops through 4 areas of expertise. We offer to our local and international clients:
1°) Assistance in the main areas of business law (tax law, company law, mergers and acquisitions, commercial law, labor law, banking and finance law, investment funds, property and family law,) for companies of all sizes, whether institutional or not, as well as for private clients;
2°) In these same matters, we defend the interests of our clients and represent them before the Luxembourg courts in case of litigation;
3°) We have also set up a "family office" department which monitors the assets of a number of clients based in Luxembourg or Switzerland from a legal, financial and administrative point of view;
4°) Finally, we have a department specialized in the operational and accounting follow-up of Luxembourg financial or real estate companies.
Network coordinator :
What aspects of the profession do you like most and least?
Bernard Felten :
What I love about this job is the opportunity it gives me to learn and learn again.
Taxation is a very lively and constantly an evolving topic. It is therefore necessary to keep a close eye on local and international tax law developments.
Another strong point of this profession is the social and human aspect: clients, opponents, judges, colleagues, you meet a lot of people and you never stop learning from them.
The aspect that sometimes weighs on me is the lack of a break! This job is a priesthood and to allow yourself a few days without reading, emails and phone calls is hardly manageable.
Network coordinator :
Do you have any additional activities outside the profession of tax lawyer (teaching, membership in organizations,…)?
Bernard Felten :
The activities related to taxation outside the profession of lawyer can be summarized as far as I am concerned by regularly giving conferences both in Luxembourg and abroad on current topics such as DAC 6 for example, but also by sporadically intervening as an expert before foreign jurisdictions on issues related to Luxembourg taxation.
Network coordinator :
How do you organize your work during Covid period ?
Bernard Felten :
The whole team was resilient and very quickly teleworking became the rule in the early days of the lock down. Since we opened an office in Geneva in 2014, our IT infrastructure already allowed us to work remotely. We were therefore ready from a technical point of view. The gradual return to the office was carried out in an agile manner according to the constraints of our staff and the evolution of the health situation both in Luxembourg and in the neighboring countries from which some of them come. Safety first!
Network coordinator :
What was the most interesting case in your career (in general terms)?
Bernard Felten :
It is always very difficult to select a particular case but since I have to choose one, I will choose a decision obtained before the Administrative Court on 15 July 2010 in relation to tax loss carry forward. This decision, which was under appeal, has led the Luxembourg tax authorities to change their policy on the carry forward of tax losses in the event of the sale of a company. A circular of the Director of Tax Authorities n°114/2 of 2 September 2010 confirmed this change of policy. Beyond serving the interest of our client, contributing in a very modest way to the evolution of the local tax framework in favor of the taxpayer remains an outstanding memory.
Network coordinator :
What are your working languages? How did you learn these languages?
Bernard Felten :
I work in French and English most of the time. Sometimes I can also practice. Both English and Dutch are choices I made during my studies and subsequently developed thereafter.
Network coordinator :
With which countries do you interact most within the network and outside?
Bernard Felten :
Luxembourg has always been an active country with its immediate neighbors. Exchanges with France, Germany and Belgium are quite natural. In addition, we have quite a lot of interaction with Switzerland as well, which is why we are in Geneva. Luxembourg is a natural gateway to the European Union for Swiss economic operators.
Network coordinator :
What do you do with your free time outside of international tax? How do you manage your work-life balance?
Bernard Felten :
Interesting question! It's not easy to find a balance because we always have a good reason to work. Blocking time slots in the diary is my solution to preserve personal and family fulfilment. Fixed dinners with the family and some sports or leisure activities. For this summer, tennis and salsa lessons are on the agenda.
Network coordinator :
How did you hear about Law & Numbers? What do you think of our network?
Bernard Felten :
It was through contacts with Belgian and French members that the first exchanges took place. It is an opportunity for us and for our clients to be able to rely on reactive and talented partners. For us in Luxembourg, who have a lot of international activities, to be able to count on competences in Europe and in the rest of the world is simply indispensable. Meeting passionate and competent professionals, driven by the same entrepreneurial philosophy of customer service, knowing them personally and being able to rely on them for our customers is an undeniable asset.
Thank you Axelle for these questions! I look forward to meeting all the members in person in the near future !