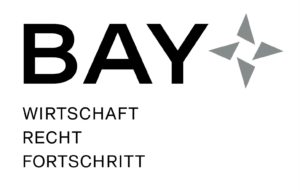 Bar Association for the District of the Higher Regional Court of Munich
Chamber of Auditors

info@bay-gmbh.com
Luitpoldpark | Uferweg 11
88131 Lindau | Germany
Hultschiner Straße 8
81677 München | Germany
Tel.: +49 89 90 420 49 64
Fax: +49 89 46 14 90 78
Lawyer at this firm who is a member of the network: 
Christoph Möslein
Main areas of activity:
Reorganization and transactions

Pre-transaction consulting
Integrated due diligence (legal, tax, financial)
Development of the transaction structure
Transaction implementation (contract drafting, contract negotiations)
Post-merger integration

Accounting-related projects and auditing

External accounting
Interim financial support
Internal accounting
Auditing
Special audits
Tax consulting services
Purchase accounting

Compliance, Governance and Corporate Social Responsibility

Internal Control System (ICS)
Compliance Management System (CMS)
Risk Management System (RMS)
Internal Audit (IR)
Governance
Corporate Social Responsibility (CSR)
Forensic investigations (Internal Investigation)
Data protection and information security
Services
Integrated legal, tax and business consulting services
Litigation
Languages
Clients
German and foreign companies
High net worth individuals (structuring of assets under national and international legal and tax aspects)
Non-profit organizations, such as clubs, associations and foundations
How we work, values
We are an auditing and law firm positioned at the interface between law, tax, finance and strategic consulting.
Flexible, individual and solution-oriented consulting.
Interdisciplinary and multidisciplinary exchange of our high performance crew.
Development of pragmatic solutions adapted to the needs of our clients.