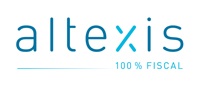 Paris Bar
taxteam@altexisnet.com
44 avenue des Champs Elysées
75008 Paris – France
Tél. :  00 33 (0)1 45 61 36 10
Fax :  00 33 (0)1 45 61 35 11
Lawyers at this law firm who are members of the network :
Areas of expertise
Law firm specialising in national and international taxation
1. Corporate taxation :
Defining and implementing global tax strategies
Handling complex tax inspections and litigation (examination of accounts, searches and seizures)
Establishing and developing activities in France (representative office, permanent establishment, branch)
Group restructurings, mergers and acquisitions, audits of acquisitions
Transfer pricing
VAT and customs
Local taxation
Tax credits (CIR – tax credits for research-based costs, CII – tax credits for innovation-based costs, CICE – tax credits to boost competition and employment)
Reporting obligations
2. Taxation of family assets :
Income tax and tax on real estate assets
Mobility and compensation packages
Deferred compensation (bonus shares, SOP, BSA, split payroll,
pension)
Determining and implementing the tax management of family asset transfers, taking international tax aspects into account
Advice on the fiscal monitoring of estates
Advising non-residents
Tax inspections
Reporting obligations
3. Taxation of not-profit organisations (NPOs – associations, foundations) :
Créating structures
Structuring profit-generating and non-profit-generating activities
Commercial taxes applicable to NPOs (corporate tax, VAT, tax credits)
Accompanying client on tax inspections and litigation
Services
Languages
French
Engish
German
Turkish
Clientele
Multinational companies
French and foreign companies i.e. SMEs, intermediate size companies, large industrial and service-based companies
Wealthy individuals to manage taxation of their assets taking both national and international tax aspects into account
Not-profit organisations (NPOs) i.e. associations, trusts, etc.
Approach
Providing clients with an independent law firm exclusively dedicated to taxation issues
Offering them a cross-sector approach covering all aspects of national and international taxation affecting their projects
Focusing on pragmatic solutions adapted to the needs of our clients
Offering services in French, English, German and Turkish which allows us to offer individual support to our international clients
Services +
24/7 access on our website:
online tax advice
multilingual service (German, English, French, Turkish)
France
Altexis Société d'avocats créée en 2003, inscrite au Barreau de Paris
44, avenue des Champs-Elysées

75008 Paris – France

Tél : 00 33 (0)1 45 61 36 10

Fax : 00 33 (0)1 45 61 35 11
Rue de la Cité, 27

CH1204 Genève
Avocats du cabinet membres du réseau
Marine Perrot
Axelle Keles
Olivier Bolzer
Compétences
Sociétés d'Avocats spécialisée en fiscalité nationale et internationale
1. Fiscalité des entreprises :
Définition et mise en œuvre de stratégies fiscales globales
Conduite des contrôles et contentieux fiscaux complexes (Vérification de comptabilité, perquisitions et saisies)
Implantation et développement d'activités en France (bureau de liaison, établissement stable, succursale)
Restructurations de groupe, fusions et acquisitions, audit d'acquisition
Prix de transfert
TVA et douanes
Fiscalité locale
Crédits d'impôt (CIR / CII / CICE)
Obligations déclaratives
2. Fiscalité patrimoniale :
Impôt sur le revenu et Impôt sur la fortune immobilière (IFI)
Mobilité et Package de rémunérations
Rémunérations différées (actions gratuites, SOP, BPA, Split payroll,retraites)
Définition et mise en place de la gestion fiscale des transmissions de patrimoine, dans leurs aspects fiscaux internationaux
Conseil dans le suivi fiscal des successions
Conseil des non-résidents
Contrôle fiscal
Obligations déclaratives
3. Fiscalité des organismes sans but lucratif – OSBL (associations, fondations) :
Création de structures
Structuration des activités lucratives et non lucratives
Impôts commerciaux applicables aux OSBL (IS, TVA, crédits d'impôt)
Accompagnement lors des contrôles fiscaux et contentieux
Prestations
Langues
Français
Anglais
Allemand
Turque
Clientèle
Groupes multinationaux
Sociétés françaises et étrangères i .e. PME, ETI, grandes entreprises intervenant dans le domaine de l'industrie et des services
Particuliers fortunés dans le cadre de la gestion fiscale de leur patrimoine dans ses aspects fiscaux nationaux et internationaux
Organismes sans but lucratif (OSBL) i.e. associations, fondations, …..
Démarche
Mettre au service des clients un cabinet indépendant exclusivement dédié à la fiscalité
Leur proposer ainsi une approche transversale de tous les aspects de la fiscalité nationale et internationale de leurs projets
Privilégier les solutions pragmatiques et adaptées aux besoins de nos clients
Intervenir en français, anglais, allemand et turc, ce qui permet d'offrir un accompagnement personnalisé à notre clientèle internationale
Services +
Sur notre site, accès 24H/24 et 7 j / 7 à :
un service de conseil fiscal en ligne
un service multilingue (allemand, anglais, français, turc)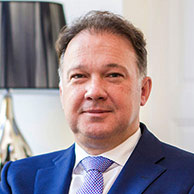 Bernard Felten
FELTEN & Associés
Avocat aux Barreaux de Luxembourg et de Genève
bfelten@feltenlawyers.com
rue Jean-Pierre Brasseur, 2
L-1258 Luxembourg
Tél. : (+352) 45 77 45-1
Fax : (+352) 45 75 05
Yves Auberson
FELTEN & Associés
Admis au Barreau en 1999
yves.auberson@feltenlawyers.ch
CH – 1204 Genève
Tél. : (+51) 225 520 775
Fax : (+51) 225 520 776